Writing The Best Bios
4 Examples of Wedding Website Biographies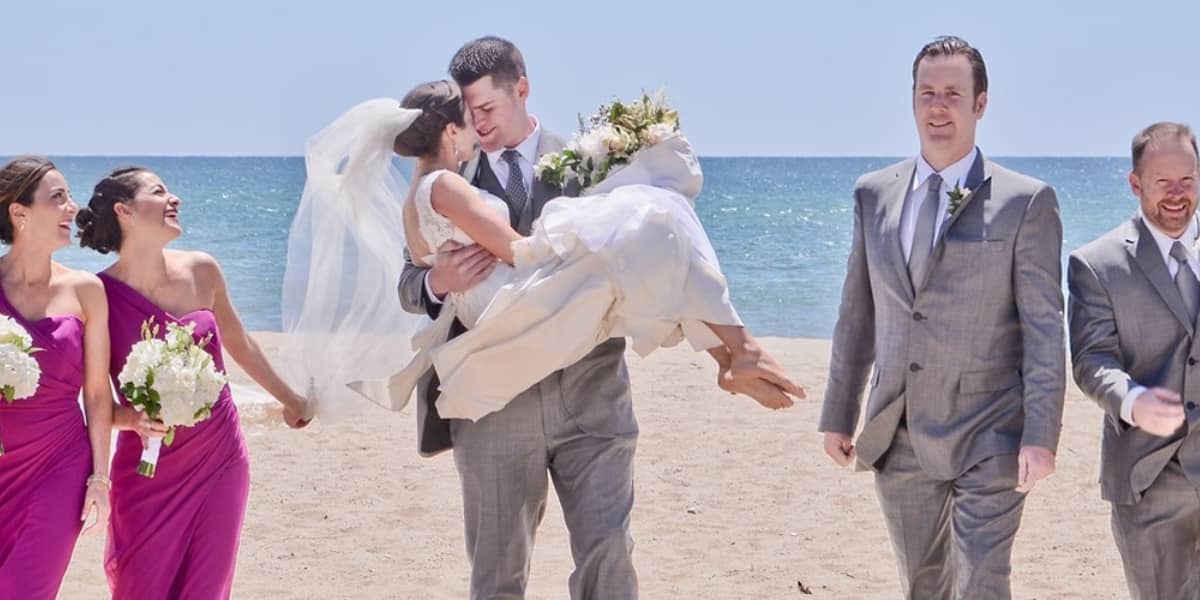 Do you want to honor the men and women who will be by your side at the end of the aisle? Your groomsmen and bridesmaids are an integral part of your wedding, and your special day definitely wouldn't be the same without them. Writing about them on your wedding website is a great way to recognize all the time and hard work that they've poured into making your day as great as possible.

So, if you'd like to add them to your wedding website and share a short description or biography about each of them, here's how to do it! We've compiled 4 different templates that you can use for inspiration on your own wedding website.
For The Funny One
Do you have a bridal party member that's downright hilarious? Having a fantastic sense of humor makes hanging out with the person a breeze, and there's never a frown in the house when they're around. Here's what you could say.
Best Man: Sam
Sam is as clever as the devil and twice as handsome. With a wit sharp enough to cut yourself on, Sam is always ready to get the conversation going by cracking a smile, a joke, and a cold one with the boys on a Saturday.
For The One That's Been There from The Start
Did one of your bridal party members introduce you to your partner? Then that's definitely something worth mentioning on your wedding website. Here's a great example of how you could word your biography.
Bridesmaid: Anna
Without Anna, we wouldn't be getting ready to walk down the aisle this Summer! Not only did she introduce the happy couple to one another at that pivotal dinner party, but she also badgered them both into agreeing to countless double dates.
For The Caring One
If you'd like to be a bit more sentimental about the people in your bridal party, do it! The best advice we can give you is to keep your message sincere, positive, and honest!
Maid Of Honor: Jenna
Jenna is the younger sister of the bride and most probably the kindest, most compassionate person you'll be lucky enough to meet one day!
For The One That's Always Ready to Party
What's a wedding if not an exciting celebration of your love? Pay homage to the ultimate party animal in your wedding party by saying something like this:
Groomsman: Patrick
Patrick and our beloved groom, Jonathan, have a very special bond. Patrick gets them into endless trouble - while Jonathan gets them out! We're proud to have Patrick MC our wedding and we wish him luck on his inevitable trip to Vegas later that evening.
Ask For Their Advice
If you're not sure what to say about your bridal party, ask them for their input! No one knows them better than they know themselves.
Want to know more about how to write the perfect biography on your wedding website? Reach out to us for more information.