The Devil's in The Details
What To Include or Not Include on Your Wedding Website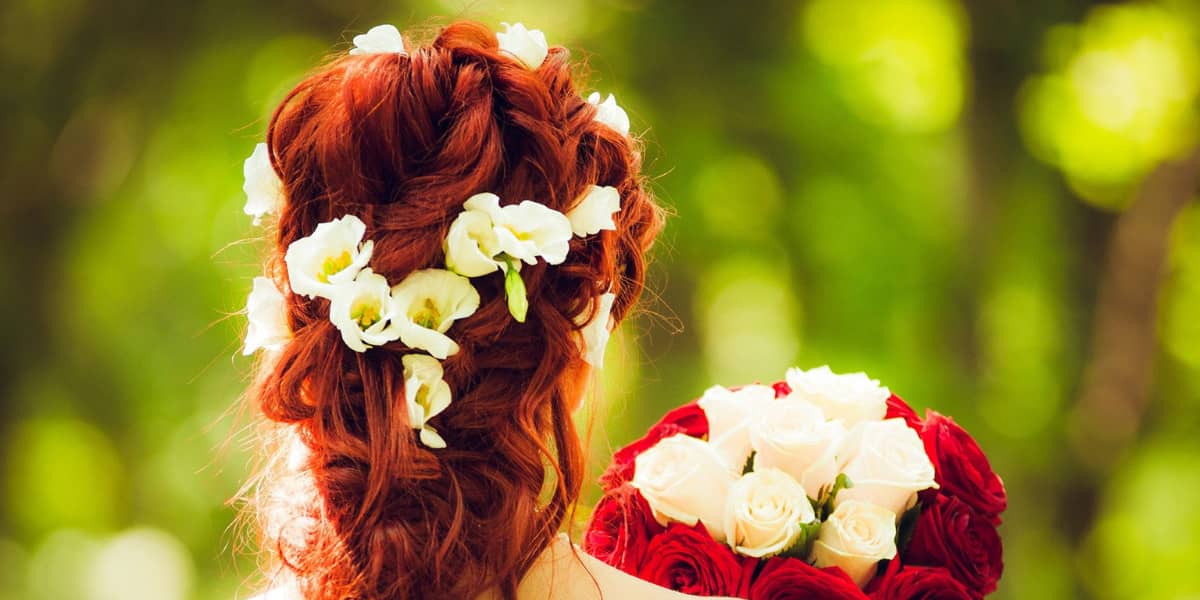 Building a beautiful wedding website is a fantastic way to share the photos, information, and updates that your guests want to know about when it comes to preparing for your special day. Planning a wedding takes, well, planning. That's why you need an easier, faster, and more affordable way to share and plan the finer details throughout the course of your wedding. Without further ado, here are some of the details that are essential on your wedding website, and those that should probably be left off instead.
What To Include
The following details are essential for your guests to know where to be, what to wear, what to bring, and what to expect.
Ceremony Details
Your wedding invitation, whether physical or digital, should contain the date and location of your wedding, while your website should go into further detail to make sure guests know exactly where to be and when to be there. Make sure that guests have a clear and easy way to find out more about what time your ceremony starts, where it's being held, and any other details (like parking specifications or directions).
An Itinerary
You don't want to be running around herding wedding guests on your special day, which is why you need to set up and share an itinerary. You don't need to have everything planned to the last second, but giving your guests a quick overview of what's happening next will make sure everyone will be where they need to be without getting antsy or bored. This includes everything that's happening over the course of your wedding day, like the ceremony, speeches, meals, canapes, and opening the dance floor.
Dress Code
While many couples choose to include a vague description of their dress code on their invitations, let's be honest. No one really knows what smart casual means. Instead, give a quick overview of the color schemes and an example of the kind of outfit that you expect your guests to wear, like chinos and a button-up shirt for the gentlemen and a dress with heels for the ladies.
Your Love Story
The people celebrating your love want to know how to started! You can give a quick recap of how you met, how your partner popped the big question, or simply what you love about the other person. Be sure to keep it short and sweet. Remember, you're simply giving your guests some background, not writing a romance novel.
Your Gift Registry
Countless couples around the world are opting for digital registries that guests can use to find the perfect gift. Your wedding website is where you should be sharing this link so that your guests have enough time to get you something to celebrate your love. If you choose not to include a registry at your wedding, you still need to say so! If you don't, your guests might still feel obligated to get you a gift that you might not like or need.
Accommodation Details or Recommendations
Are your guests staying over for the evening? Let them know about the specific accommodation details if you've organized anything. This includes where they'll be staying, what they need to bring, and whether or not they're responsible for covering the costs themselves. If you haven't organized anything in terms of accommodation, but you know that some guests might want to spend the night, make some affordable recommendations for hotels or guesthouses near you.
Whether Children Are Allowed
Having kids at your wedding might be your dream or your nightmare. The choice is entirely yours, but make sure you tell your guests in advance. Guests who have children might need to make a plan with hiring a babysitter, which is why they need to know about the exact dates, times, and locations in advance.
Any Changes or Updates
Have you realized that your outdoor wedding is most likely going to be rained out? Has your venue or timing suddenly changed? Instead of calling each guest individually and making sure they know about what's going on, you can simply add the changes to your website. Better yet, you might be able to set a mass update email that notifies your guests whenever something changes on your website.
What Not to Include
Ultimately, your wedding website is your own and you can share whatever you want, whenever you want. We're by no means trying to dictate what you're allowed to post, but here are some of the things that we believe should rather be left off of a wedding website if you want your guests to feel respected, involved, and engaged.
Endless Photos
You don't want your guests to have to scroll through endless walls of text and photos just to find the relevant information about your ceremony and reception. Your wedding website is ultimately aimed at sharing details, information, and any potential changes. While you can share some photos and stories about your love, your wedding website isn't your personal blog or social media channel. Try to limit your website information to what actually needs to be there and nothing else.
Inappropriate Photos or Stories
Most wedding guest lists include a variety of different kinds of people - including parents, grandparents, and younger family members. Make sure that you feel comfortable with sharing the photos and information with all of them before posting your updates.
Private or Family Only Events
Are you having dinner with your bridal party the week before your wedding? Definitely don't add private or exclusive event details on your website if everyone can see them. While they might not feel particularly offended by not being invited, it's still more polite to leave that kind of information for direct messages or conversations instead.
If you want to know more about how to build the perfect wedding website while including all the essential details, then reach out to our dedicated team today.