Cheers To the People
How To Write a Killer Wedding Introduction for Your Bridal Party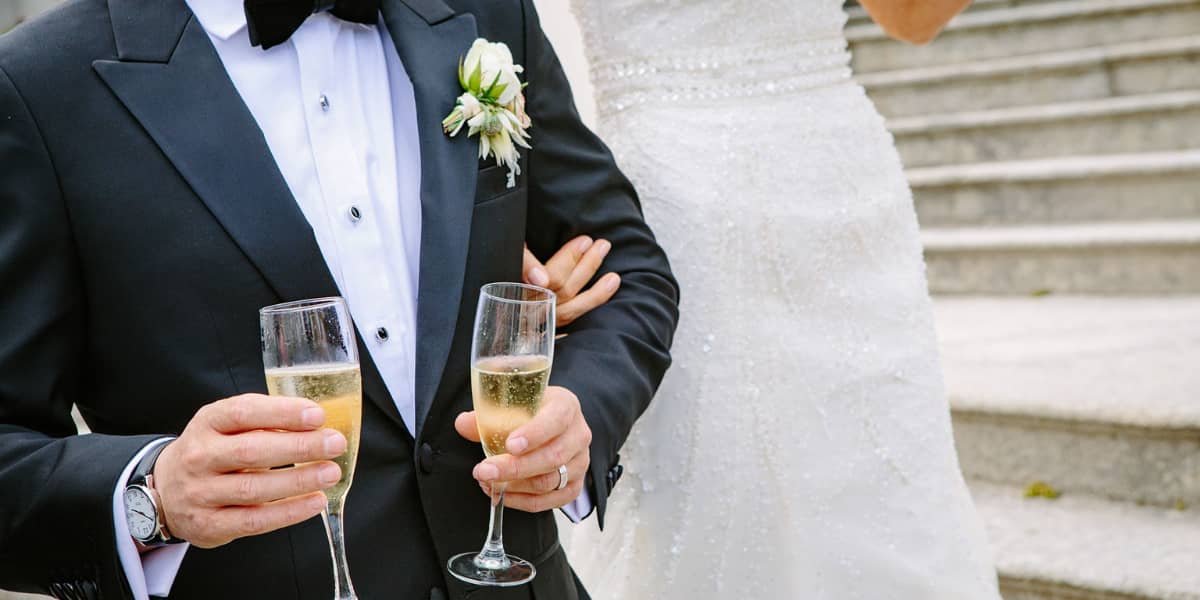 Are you putting the final touches on your wedding website, or have you just started thinking of making the home page? Regardless of where you are on your wedding website journey, it's important to plan how you're going to honor the men and women in your bridal party who helped make your big day a reality.

If you choose to include a few short introductions to each member of your bridal party, here's a surefire way to make sure that they turn out sincere, unique, and engaging!
Keep It Personal
These people are a part of your big day because they play a big role in your life! Perhaps you've grown up together, or they've been with you through a difficult time in your life. We know that, no matter what, these people are incredibly special to you. Let them know how much you appreciate their presence in your life by making their introductions a reflection of your love and appreciation.
Keep It Short
While it might be hard to sum up how you feel about these incredible people in only a few short sentences, it's important to keep each introduction fairly short to make sure your guests can still find the important details of your wedding without scrolling for days. Try to limit your introductions to about one or two short paragraphs. It's also helpful to keep all of them the same length so that no one feels singled out.
Keep It Simple
Best friends usually have their own brand of banter that's been cultivated from years spent teasing and ragging on each other. You probably have a million inside jokes that you could laugh about together! Unfortunately, not every guest at your wedding knows about these jokes, which is why it's important to focus on them as a person and not only the jokes and experiences you've shared.
Keep It Positive
Your bridal party members have worked hard to make sure your special day goes down without a hitch, which is why your introduction to them should be flattering, positive, and appreciative. Try to steer away from harsh words (even meant in jest) or negative statements.
Let Them Write Their Own Introductions!
If you're not sure what to say about each of your bridal party members, you could always ask them to write it themselves instead. This helps you mention all the things that they feel are important, while saving some valuable time that you could be spending on planning the rest of your wedding.
Ask each bridal party member to write a short introduction of themselves before sending it to you. Then, you can edit it and add it to your website. Voila!
Want to know more about how we've aced the art of introductions? Reach out to our expert team today for more information. We can't wait to hear from you!